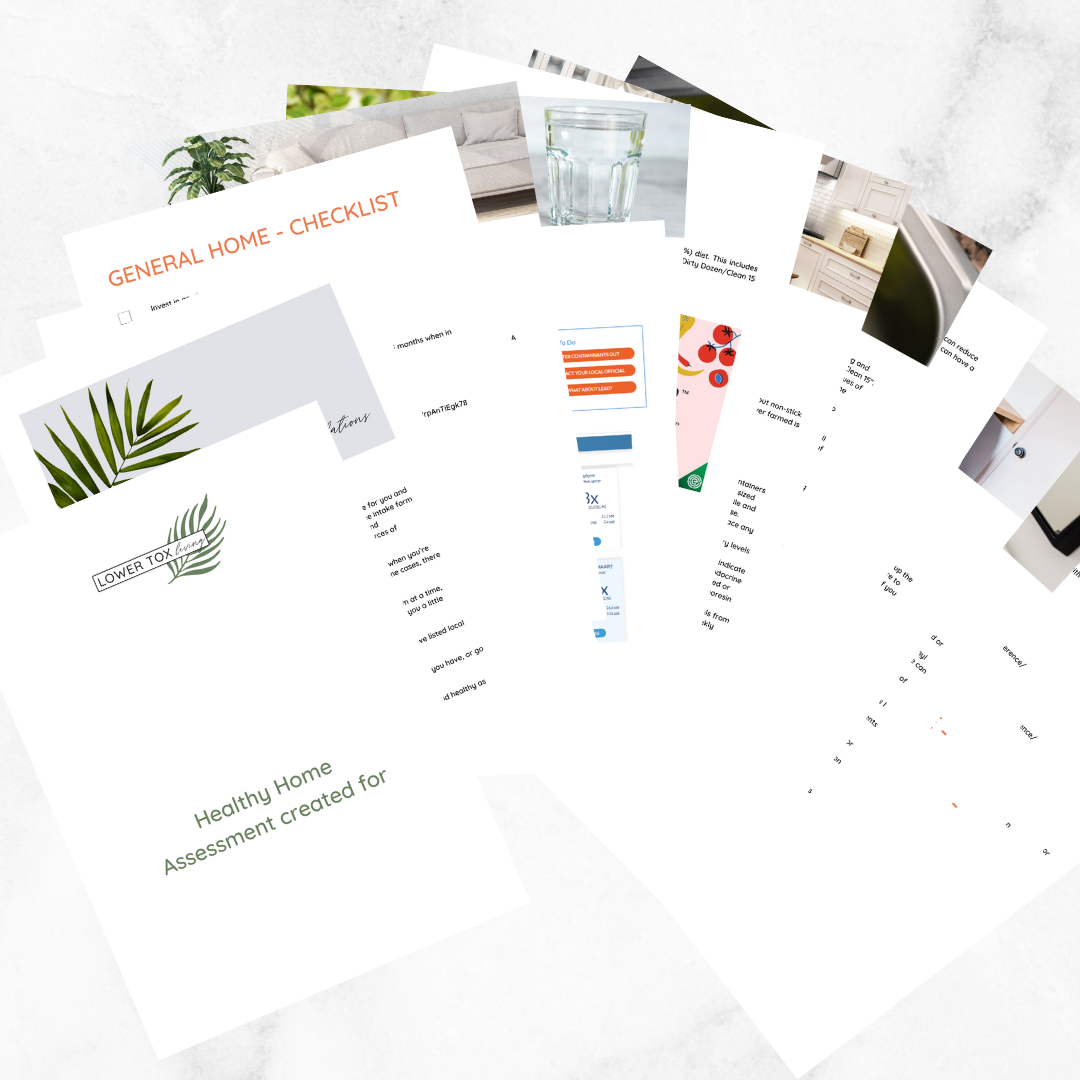 The Healthy Home Assessment 
Introductory price $499
Healthy Home Questionnaire 

In-home or remote consultation

Written assessment with specific actions to take and detailed product recommendations

Client handouts with helpful guides and checklists

Water quality review and filter recommendation (Note: water testing if necessary is separate and not included in above price)

Guidance on Radon testing

1 hour of additional questions/consultation via email or phone
Water Filter Analysis Package
Introductory price $149
Review water quality report 

Discuss whether additional testing is recommended based on age of home, etc (Note:  testing, if recommended, is separate and not included in this price)

Answer questions on specific filters and their effectiveness with certain contaminants

Discuss budget, needs, and filter preferences (countertop, undersink, whole house, etc)

Make a filter recommendation based on contaminants present
A la Carte Consulting
 50 mins/$99
50 minutes of questions/consultation via email or phone
Lower Tox Living conducted a Home Health Assessment for my family. I was so impressed with the results! Sara was thorough, easy to work with and so knowledgeable! The assessment we received was comprehensive, easy to understand but with so much great information. I was afraid I'd be overwhelmed but the Assessment outlined easy incremental steps to make significant changes that we could make in our home over time. Change is hard and Sara's recommendations have made it so we can make small changes that have big impacts for our health. In addition, LTL provides a comprehensive list of suggested alternatives for better choices for products and where to get them. It made it so easy to start making small changes immediately and at low cost. The cost for the assessment was well worth it and the services they provide are personal, thoughtful and very impactful on the health and wellbeing of my family. Thank you Sara and Lower Tox Living!
Shannon Nelson - NOAA Federal
2022-09-15
I came to Sara in need of help due to an autoimmune skin issue that I have struggled with for years. Sara has helped me tremendously in making major changes to strive toward a resolution to my skin issue as well as live a lower tox life. She has also provided in great detail, information not just on products but numerous topics related to low tox living. I am already seeing and feeling improvements!
I contacted Lower Tox Living to learn more about how to lessen the environmental effects on my skin allergies. Sara was very knowledgeable about the ingredients that could be causing me harm. I followed her advice and changed my toothpaste, laundry detergent and other personal care products to her recommended varieties. I'm certain that these recommendations have helped.
Tricia DiBernardo
2022-09-09
Sara has helped my family tremendously with her services. Her advice was thoughtful and in depth, a terrific help in starting to detoxify our household. A pleasure to work with!
Working with Sara is really great. There is no knowledge shaming, just really great constructive recommendations.